Weekend & Hybrid Courses Information Page
Your clinic can host a weekend course. This allows for more in-depth, hands-on training as there will be lab components supervised by the course instructor. Weekend training can also be used to complement our online training courses using a hybrid format. 
2 Day Course Information:
Course Objectives:
By the end of this course one should be able to:
Explain in lay terms the anatomy and physiology of the vestibular system.
Perform a vestibular assessment, interpret the findings and identify those who will respond to vestibular therapy.
Develop a treatment plan for those who will benefit from vestibular therapy.
Understand the expectations for treatment, outcomes, and timeframes.
Have some fun while doing so.
Course Outcomes:
After taking the course one should have a better understanding of how to treat patients with vestibular problems. This knowledge and skill set will result in 2 key things: 
Improved outcomes with this patient population which means improved quality of life for your patients.
The opportunity to expand you and your clinics caseload with this patient population (i.e. BPPV, inner ear infection, elderly, fall prevention, TBI/concussion, etc).
2 Day Course Content
Anatomy & Physiology of the Vestibular System.
Vestibular Pathology.
Patient History.
__________
Musculoskeletal & Neurological Screening.
Oculomotor Examination and Lab with infrared goggles.
Patient Demonstration (if can be arranged).
__________
Treatment of BPPV.
Treatment of Vestibular Hypofunction.
Motion Sensitivity Testing and Treatment.
Balance Testing and Treatment Progressions.
Treatment for Other Peripheral Vestibular Disorders.
Treatment for Central Vestibular Disorders.
__________
Investigations.
Cervicogenic Dizziness.
Concussion Management.
Case Studies.
The course will also include a course manual, support videos, interactive labs, list of references used in the course material, list of product suppliers, and a course certificate.
Note: Shorter courses are also available and course content can be adjusted to the groups needs and level of previous training.
Who would benefit from the 2 day course?
This vestibular therapy course is intended for physical therapists, occupational therapists, nurse practitioners, audiologists, chiropractors, athletic therapists, naturopathic practitioners, and physicians who want to move from questioning their ability to adequately address dizziness & balance problems to being confident in doing so.
The course content is outlined below, but we can modify the course to meet the needs of the group being taught. Most groups are now choosing to make this 14-16 hour course a hybrid course where they take the Understanding Dizziness 101 online course (4 hours) first, then attend 10-12 hours of in-person learning.
Are there any shorter courses, hybrid, or webinar options?
Absolutely!
The 2 day course is the signature series course as it is the most comprehensive course Kregg offers. Shorter, spotlight courses ranging from 1 hour to 1 day have also been developed and can be arranged based on the needs and experience of the course participants. They can be done in person or in a live webinar. They can also be combined with our online courses.
Bottom line: A course can be developed for your specific needs.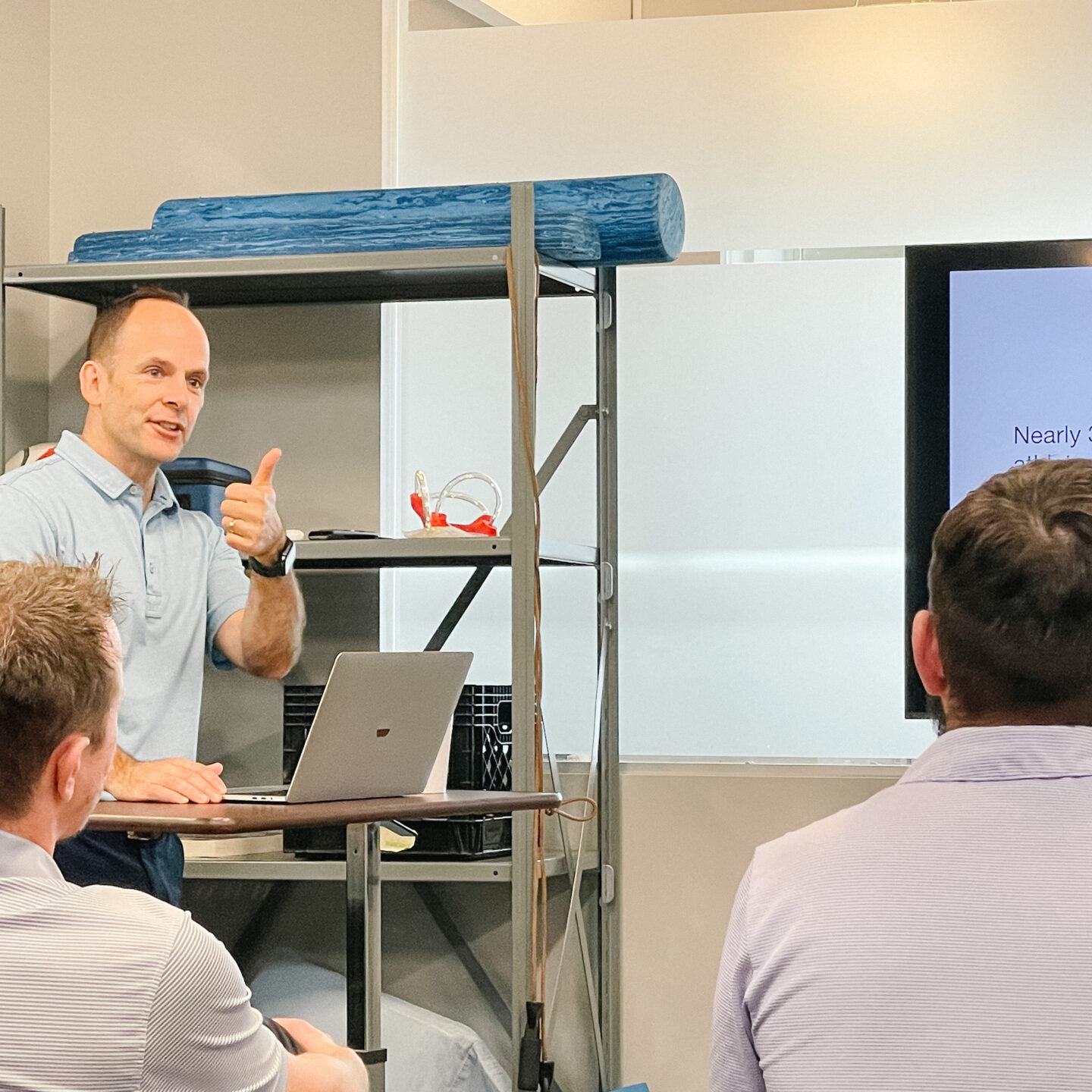 It is so much easier to understand and remember when they why's are explained. Understanding why somethings works just makes such a difference.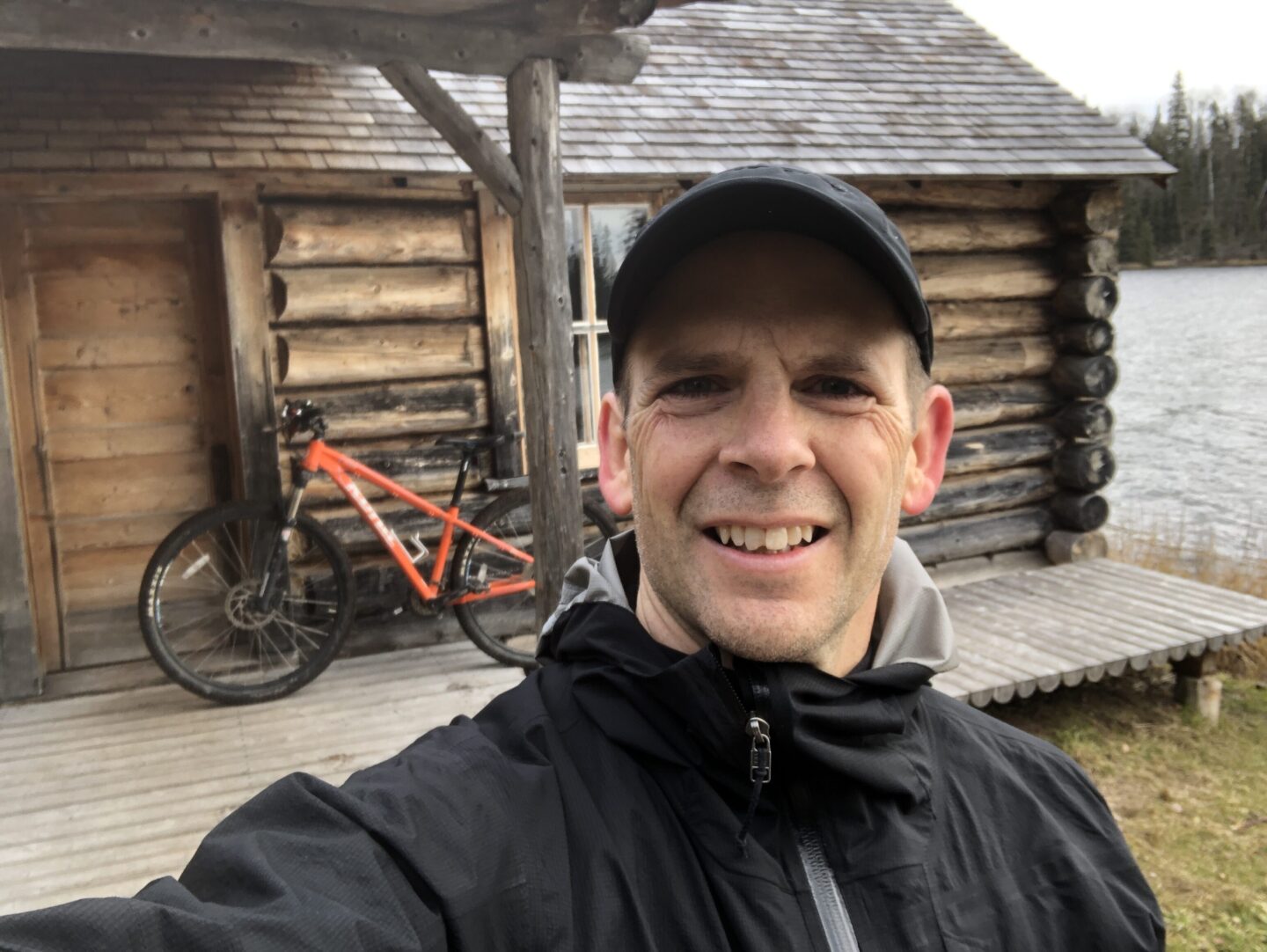 A Bit About Kregg
Kregg has been a registered physical therapist since 1995. Over the years his caseload has shifted from solely orthopedic to a mix of orthopedic and vestibular. With this background he has also established a reputation for treating concussion, having treated athletes in the NFL, CFL, college ranks, WHL, high school athletes, and the weekend warrior.
In 1997, he took his first course in the field of vestibular rehabilitation. In 2008, he completed all of the requirements of the Vestibular Rehabilitation: a competency based course at Emory University, Atlanta Georgia. Since then he has continued to take ongoing courses throughout North America in regards to orthopedics, traumatic brain injury, and vestibular therapy. He has also been asked to teach weekend courses and present at various conferences throughout North America and Europe.
In 2010, Kregg opened North 49 Physical Therapy in his hometown of Saskatoon, Saskatchewan. The clinic has since  grown from a staff of one to seven physical therapists, where over half of the caseload consists of patients with dizziness and/or balance issues.
Click below to find out more:
https://www.north49therapy.com/our-team/kregg-ochitwa/
This course was fantastic!! It covers everything I need to know to confidently and effectively treat BPPV in any canal. I can't wait to start using what I learned in clinic right away.
We enjoyed having you! The course content was invaluable. We are looking forward to  applying it to our current and future vestibular patients.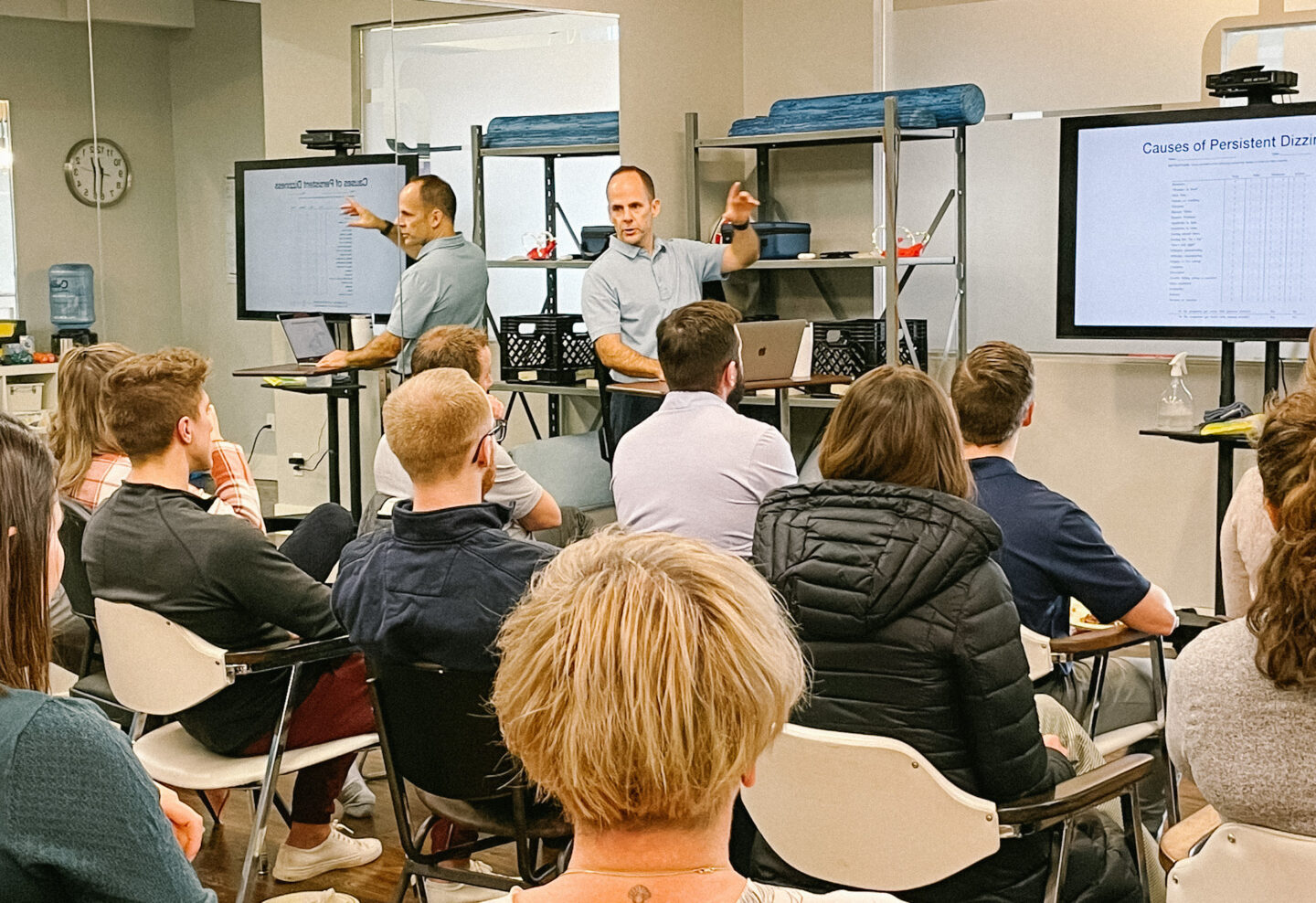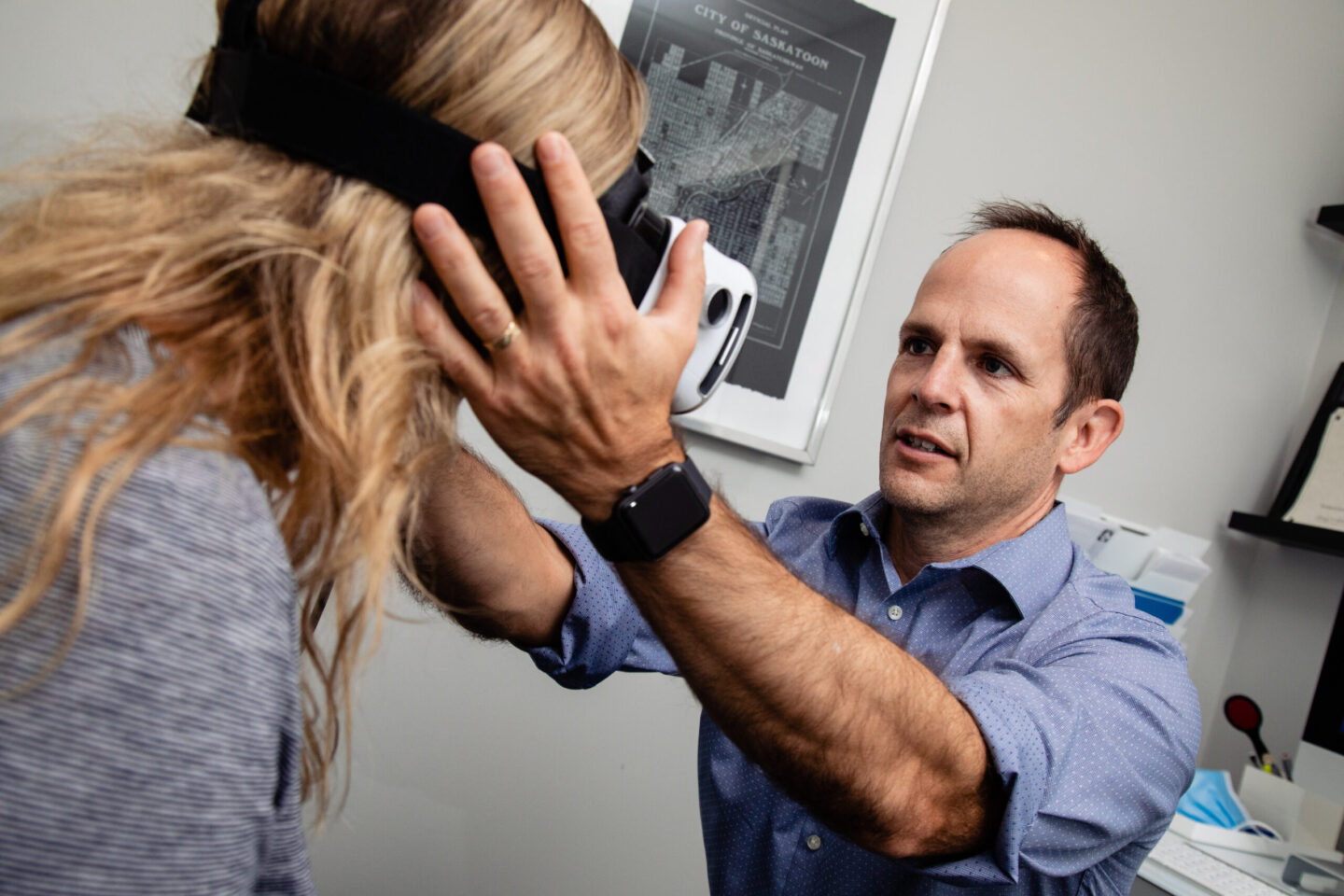 How to book a course or contact Kregg:
North 49 does not host courses. Rather, organizations (i.e. clinics, hospitals, and associations) contact us to put on a course in their facility or venue they have rented out.
Depending on travel expenses for the course facilitator from North 49 and course enrolment, a certain number of seats will be FREE for the host organization.
If you have any questions, please feel free to contact Kregg at:
T: 306-343-7776.
E: kregg@north49therapy.ca.