Dry Needling / IMS Treatment
What is IMS/Dry Needling?
Intramuscular stimulation (IMS), or "dry needling", is a technique that physiotherapists use to release muscles which may be causing pain. There is a certification process that physiotherapists have to go through to perform this type of treatment. With treatment very fine needles are carefully inserted into the affected muscle to assist the muscle to release. The needles are the same ones used for acupuncture. The goal of this technique is to alleviate pain, muscle tightness and improve movement.
Important to note:
This form of therapy is not suitable for everyone (ie; those taking blood thinners will likely not be eligible). Your physiotherapist will do a thorough assessment to determine whether or not you are a candidate for the procedure and will offer appropriate treatment options.
If in doubt, read through our IMS Consent Information Page which outlines the restrictions. Please call us if you have further questions.
Common conditions treated with IMS / Dry Needling include:
Headaches
Back pain
Whiplash
Tennis elbow
Chronic aching or burning pain
Limited range of motion
Stiffness in muscles and joints
NOT effective for inflammatory pain, cancer pain, or nerve pain from diabetes or neurological conditions such as Parkinson's disease.
Frequently Asked Questions (FAQ)
Would I benefit from IMS / Dry Needling?
IMS / Dry Needling is used to address pain. When combined with other physiotherapy treatment methods, it may help to improve movement and function. 
Since IMS / dry needling targets pain from tight muscles it is NOT an effective treatment for inflammatory pain(ie; Rheumatoid arthritis), cancer pain, or nerve pain from diabetes or neurological conditions (ie; Parkinson's disease).
*It is also not recommended if you are pregnant, have had a recent surgery, or have an infection in the area of treatment.*
What does IMS / Dry Needling feel like?
Most people describe the treatment as unpleasant and, sometimes, painful. The intent is to stimulate the muscle into relaxation which means there is often discomfort before any pain relief. Some people experience relief right away in the session, while others experience the relief a few days later. The same is true of increased movement and function, it may occur right away or take a few days.
Are there any risks to IMS?
Yes. Any technique that punctures the skin has a risk of complication. It is important you know the risks before treatment. Common minor risks which usually resolve on their own include bleeding and bruising.
Pain during treatment may be anything from a mild ache to a strong "Charley-horse" sensation. As well, after an IMS / dry needling treatment, you may experience soreness in the area which usually goes away within 24 hours.
Read the article below for more info ↓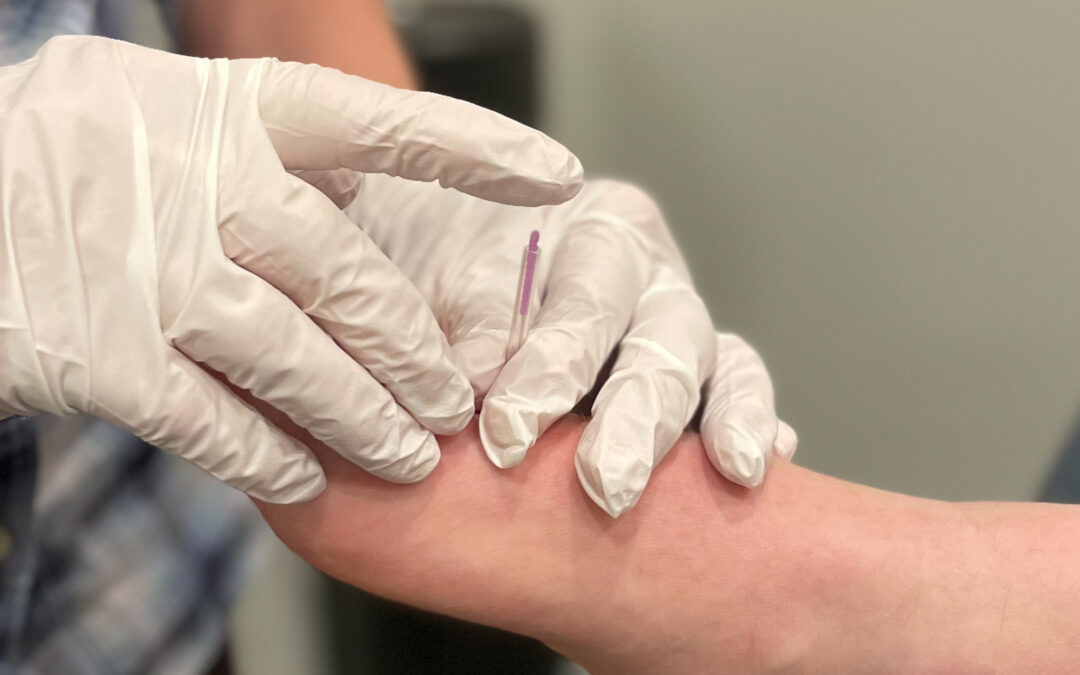 IMS or Dry Needling is a type of Physiotherapy involving the careful insertion of very fine needles into the affected muscle to assist the muscle to release. It is very helpful for some people, and not suitable for others depending on a variety of factors. Click on this blog to find out more…