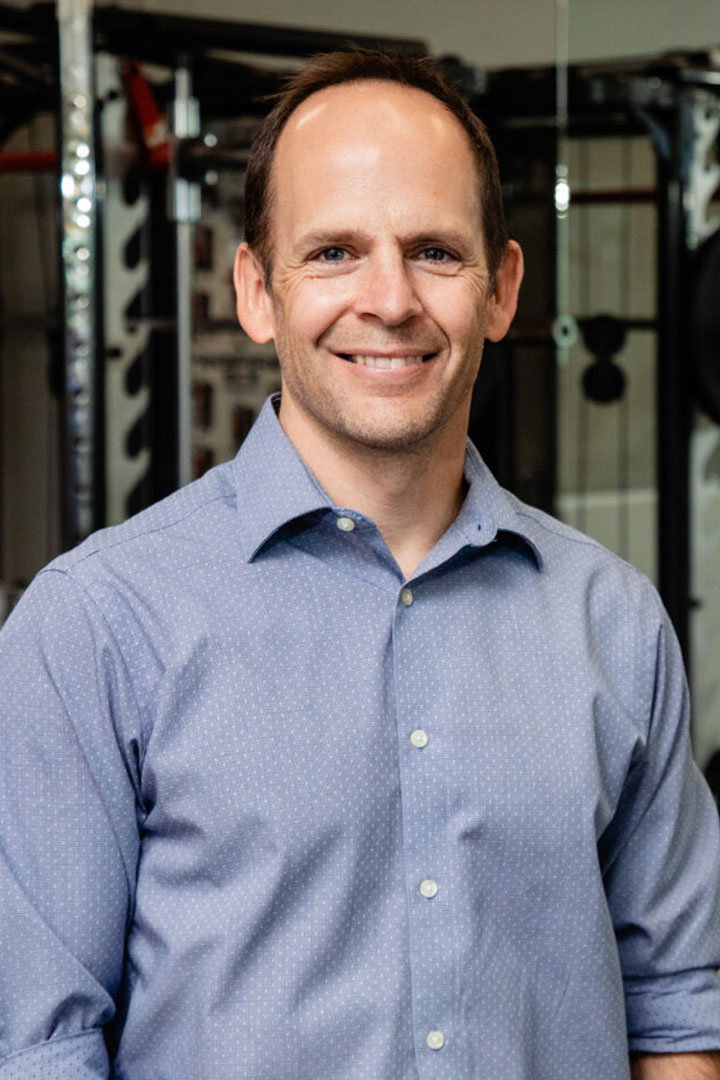 Kregg Ochitwa
BScPT, CWCE, CredMDT
Kregg has been a licensed physical therapist in Saskatchewan since 1995.  Except for a short period of time working in Iceland he has worked in Saskatoon. Every year Kregg has made it a goal to participate in continuing education courses to advance his skills. From participating in ongoing courses he has achieved specialized designations. In 1998, Kregg achieved the Certified Work Capacity Evaluator (CWCE) designation through Matheson & Associates. This makes him the only physical therapist in Saskatchewan with that international designation demonstrating his expertise in performing Functional Capacity Evaluations. In 2000, he attained the international designation of a credentialled McKenzie trained therapist (CredMDT) through the McKenzie Institute International, specializing in the treatment of neck and back pain. In 2008, he passed all of the requirements of the competency based course at the Emory University, School of Medicine, Vestibular Therapy Course (Atlanta, Georgia).
Kregg's caseload over the years continues to be quite diverse. He presently treats patients with musculoskeletal conditions, treats patients with balance and dizziness disorders, performs Functional Capacity Evaluations for third party insurance companies, and is a team member on multidisciplinary assessment and treatment teams for third party insurance patients. He has also been the team therapist for several local sports teams and performs venue therapy coverage for local sport events. In regards to sport injuries Kregg has also assisted recreational athletes to professional  players from the CFL and NFL in recovering from their concussion. In 2021, Kregg was presented with the Award of Merit for Clinical Excellence from the Saskatchewan Physiotherapy Association. 
Apart from the treatment side, Kregg has been asked to speak at different venues to include medical conferences, university classes, as well as at various work places, having presented internationally. He has also developed in-person and online training opportunities for other health care providers in the area of vestibular therapy that can be found on our website and on Embodia's educational platform.
Presently, Kregg is a member in good standing with the Canadian Physiotherapy Association (CPA) and well as the Sport Therapy and Private Practice Divisions of the CPA. He is a past member of the Icelandic Physiotherapy Association and is currently registered as a physical therapist with the Saskatchewan College of Physical Therapists.
To get in touch with Kregg, you can call 306-343-7776 or send him an email at kregg@north49therapy.ca.